Two days before I got a call from Mr. Vinod Vashi and he gave a very good news, which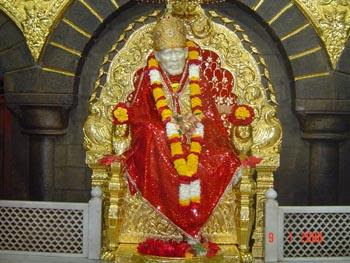 made more than excited. He said that on Gurupoornima Day i.e. July 18, 2008, live telecast of the ceremonies to be conducted in Shirdi will be telecasted on E Tv Gujarati. It is really a great news of Sai Devotees across Gujarat.
I would like to clear one point here, that is I am not fully aware regarding the live telecast in other states and other regional channels. I regret that I will not be able to entertain any conversations in this matter. So if any devotees from any state or any country know regarding this matter and/or any information regarding Gurupoornima celebrations in Shirdi can mail me here or write a comment under this post so that it may be useful to every visitor.

© Shirdi Sai Baba Life Teachings and Stories