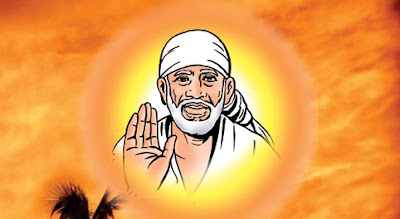 From time to time Shirdi updates and news are being posted on this blog. The very reason is that Shirdi and its presiding deity Sai Baba are in news since few days. All the details regarding "Sainagar Shirdi Railway Station, with video, it inaugration, train route and train timings can be found in few earlier posts. Now this is a quick update regarding few more infrastructure facilities, most prominent being construction of airport in Shirdi which was a tiny village one century ago.
Lucknow | Feb 06, 2009
Ashok Khambekar, Managing Trustee, Shri Sai Baba Sansthan (SSBS), Shirdi (Maharashtra) , who was here in Lucknow to announce Sai Bhakt Sammelan to be organised in Lucknow on March 1 with expected presence of over one lakh devotees, said that such Sammelans would be organised in different parts of the country as this year would mark completion of 100 years of Sai Baba's "Shobha Yatra" from Dwarkamai to Chavdi.
"This year on Dec 10, 100 years of the shobha yatra would be completed as it was first taken out in 1908," he said.
Khambekar said a Rs 303 crore plan had been drawn up for development of the Sai Baba temple at Shirdi under which An Airport, a Hospital & a Guest House would be built.
1. He said over 1,000 acres of land had been acquired by the Civil Aviation Ministry for construction of the airport at Kakde, about 15 kms from Shirdi. The airport would be completed in the next two years, he added.
2. A 334-room guest house costing Rs 17 crore was under construction while Sai Ashram, which could house 16 thousand devotees was being built at a cost of Rs 25 crore.
3. The super speciality hospital was being built at a cost of Rs 22 crore while Rs 35 crore was being spent to construct a "Prasadalaya" (a place where prasad is made) equipped with modern equipment.
About the programme being organised in Lucknow, a statue and paduka (shoes) of Sai Baba would be brought here from Shirdi and a pujan would be held on March 1 in which over one lakh devotees would participate.
"Besides the state Governor and Chief Minister, priests of over 15 Sai temples and people of different religions will be invited to the programme. A debate on national integration will also be held later in the day", Vice President of Shri Shirdi Sai Dham Trust, Lucknow Ajay Kumar Singh Aditya said.
Shri Sai Baba Mandir in Shirdi, Maharashtra received a record secret donations of Rs 81 crore cash, 120 kg gold and 440 kg silver in calendar year 2008.
"Secret donations received by the temple last year is a record in its history. We received Rs 60 crore cash, 104 kg gold and 235 kg silver in 2007 which rose to Rs 81 crore cash, 120 kg gold and 440 kg silver in 2008," Ashok Khambekar, Managing Trustee, Shri Sai Baba Sansthan (SSBS), Shirdi (Maharashtra) told reporters here.
Source : http://news.outlookindia.com/item.aspx?653523

© Shirdi Sai Baba Life Teachings and Stories