Sai Brother Rohit has shared some pictures of Sai Nagar and Sai Express.
Under Construction SAI-NAGAR Station Building At Shirdi

Fully Constructed SAI-NAGAR Station Of Shirdi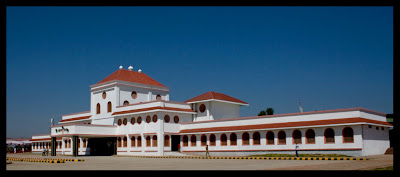 Front View Of SAI-NAGAR Station Building

The Interior Of SAI-NAGAR Station Decorated With Chandeliers

Indicative Fares Of SAI-EXPRESS To Various Destinations

Milestone Indicating SAI-NAGAR`s Distance From Mumbai

SAI-EXPRESS Train Being Decorated With FLOWERS

Railway Minister Laloo Prasad Yadav At The Inauguration Ceremony Of Shirdi-Puntamba Railway Line

Shirdi-Puntamba Railway Ticket

The Guard Of The First SAI-EXPRESS Train Originating From Shirdi

A Police man Capturing The Prestigious Moments!!

The Line From Shirdi Comes & Joins The Main Line At Puntamba On Daund End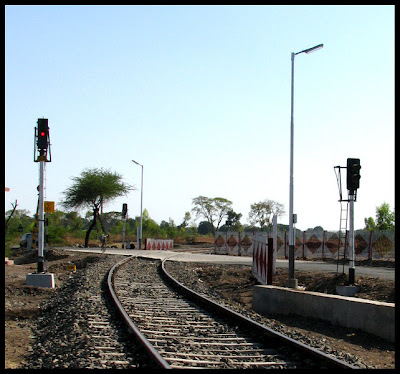 SAI-EXPRESS Train Between Shirdi & Puntamba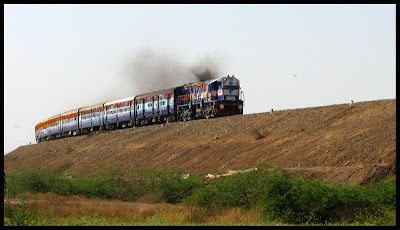 Daund-Nanded Passenger Heads To Manmad With A Moula Ali Loco

The Fast Passenger Approaches A Girder Bridge On Way To Puntamba

The Fast Passenger Led By A Pune WDM-3D On The Girder Bridge

The Pune WDM-3D Reverses & Heads Back To Get itself Attached To The Rake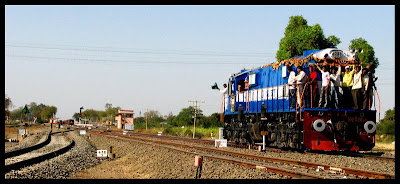 The New Shirdi-Mumbai Passenger Heads To Daund After Reversal

Bangalore Bound Karnataka Express
Please Click on Individual pictures to view/save in original format

© Shirdi Sai Baba Life Teachings and Stories