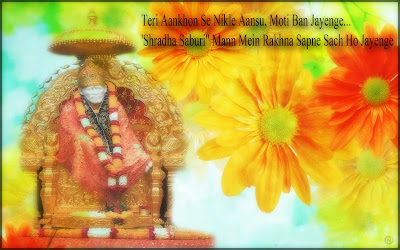 Well, dear devotee readers, it is certainly good news for telugu speakers and readers of this blog that after many hard efforts by contributors, Sai Prerna got translated in English and now it has taken form of Telugu language too! Believe me, anything related to "Sai Prerna" has always came to me as surprise through unknown contributors. The present translated version also came to me in surprise form in my inbox. Below is the mail of the devotee. Followed by it is Sai Prerna In English, Hindi & Telugu In PDF Format uploaded on www.scribd.com for reading it online and a copy of the same uploaded on www.4shared.com.

---
Dear Hetal Patil,
I am Bharath Sunkara, from Andhra Pradesh currently living in United State of America. Few months back I came across Sai Prerna in Hindi and English from your website. I went through them and found it very interesting and inspiring. I tired to find them in Telugu Language, but couldn't find it. So I decided to give it a try and translate them into telugu, which I completed with BABA's blessings. I have attached the word document of Prerna which has Hindi, English and Telugu in the same document. I humbly request you to publish them on your website for viewers like me all around the world. Please let me know if I can be of any further assistance.
I very much appreciate all your help.
Sincerely,
Bharath.
(OM SAI RAM)
Sai Prerna In English, Hindi & Telugu In PDF Format

© Shirdi Sai Baba Life Teachings and Stories