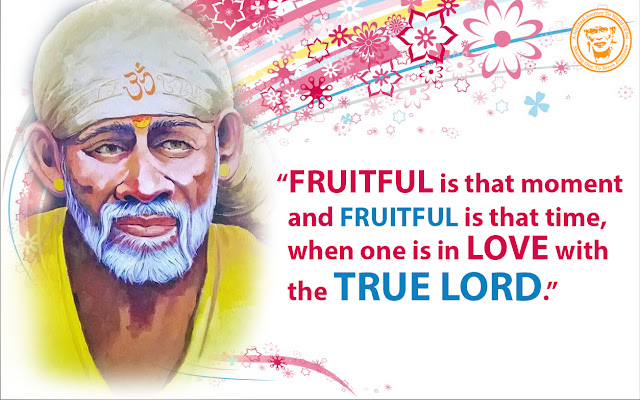 The world knows Sri Sai's Eleven hope-giving eternal assurances. These are comparable with assurances in holy scriptures such as the Bible and Bhagawad Gita.
We shall look at the significance and relevance today of all eleven assurances of Sri Sai Baba – Who was a truly unique manifestation of God and a messiah as Jesus Christ.

Shirdi Sai Baba's Eleven Assurances

1. Whoever puts his feet on Shirdi Soil, his sufferings would come to an end.

2. The wretched and miserable would rise into plenty of joy and happiness as soon as they climb the steps of my mosque.

3. I shall be ever active and vigorous even after leaving this earthly body.

4. My tomb shall bless and speak to needs of my devotees.

5. I shall be active and vigorous even from the tomb.

6. My mortal remains would speak from the tomb.

7. I am ever living to help and guide all who come to me, who surrender to me, and who seek refuge in Me.

8. If you look to Me, I look to you.

9. If you cast your burden on Me, I shall surely bear it.

10. If you seek My advice and help, it shall be given to you at once.
Assurances 1. and 2. serve the purpose of recreating a safe haven of peace first in the hearts of the suffering devotees and transferring their awareness to Shirdi and Dwarakamai mosque and helping relax their stressed nerves to help heal and focus their troubled minds on the holy target destination of Shirdi – where Sai Baba, the 'God who Descended on Earth' is waiting to solve sincere devotees' troubles.
Assurances 3., 4., 5. and 6. These 4 assurances draw the suffering devotee to picturize Sri Sai's holy tomb and living physical remains from where ever these devotees are. These assurances instill a spark of hope inside devotees that death of Sai's physical life cannot put a full stop to His work.
These assurances serve to remind devotees that Sai Baba was not merely the three and half cubits of flesh and blood. His powers were extraordinary and will remain all-powerful even after His physical form has vanished just as Jesus got transformed into Spirit presence after resurrection to continue His duty of redemption of humankind from Sin to the Kingdom of God.
Assurance 7. By this, Sai assures all that He is accessible to all even now, and that however times have changed His mission to save devotees runs forever – and that He still is the inner ruler residing in our hearts – by which reason He will respond to sincere prayers residing in our hearts itself. But we will need to truly believe that as Lord Hanumanji demonstrated to all that Sri Seetha and Sri Ram were indeed in His heart.
Assurance 8. By this, Sri Sai Baba removes dualism attitude inside devotees that Sai is different from them and exists separately outside. By this, Sai is achieving an awakening within the devotee that Sai is both inside and outside and everywhere. This awakening is triggered within our hearts whenever we look at His eyes straight with deep faith. Thus this assurance helps to "Remove the wall ('Teli') that separates us from each other" as Sai Himself said.
Assurance 9. This is similar to the assurance by Jesus Christ from the Holy Bible and many a weary troubled person with heavy heart have found respite and a feeling of removal of pain from carrying heavy troubles mentally by this assurance. It also assures devotees of Sai's infinite powers 'Omnipotence'.
Assurance 10. This assurance shows us Sai's Omnipresence and quickness in answering prayers.
Assurance 11. Sai's Annapurna Siddhi of food multiplying many times has been witnessed hundreds of times by devotees during Sai's time then and even now during recent years. Sai devotees get basic needs of food and dress somehow by Sai's grace. Even in the exceptional cases where needs are not met, Sai worship gives them a feeling of satisfaction and contentment with whatever they received.
Aum Sai Sri Sai Jai Sai
– By Bharath Kumar K.
E-mail – [email protected]
Cell – 9884642562
© Shirdi Sai Baba Life Teachings and Stories