Previous Post in Naam Jaap Series:
Radhakrishnamaai and other Shirdi devotees assembled together and did Naamsaptah. We the children of Sai scattered across the various continents; whom Baba has immensely blessed by Himself guiding for Mahaparayan and now Anant Akhand Sai Mahajaap. It is practically not possible for all of us to gather everyday physically at one place. But virtually Baba would make us gather in one Sai's continent. However bad may be the Kaliyug, the best thing for us is that even a little remembrance of God here can bring great rewards unlike other 3 Yugs. In Sai Satcharitra there are various instances where Baba has emphasised the importance of this easiest sadhana to chant the Lord's name. In ch 45 where Kakasaheb Dixit got despondent reading about the 9 Nathas and their Bhakti, we saw that Baba had authoritatively shown that just lovingly remembering and chanting Hari's and Guru's name confers salvation by thus surrendering to them wholeheartedly.
So as the path is made so easy for us, we just need to follow certain directions to reach the final abode. So let us see them.

First and foremost, the most important thing is that we will refer all time slots with respect to Indian Standard time (IST) only as it would be easy to refer to one standard time when we so many countries participating having different time zones. The monitors and captains will have to explain the same to the candidates and then enrol in the final group with all the calculations etc. If captains have any difficulty with regard to same, Baba has blessed us with the expert in this aspect Rajyalaxmi ji who had helped me immensely during Mahaparayan as well for time zone aspects, hence the captains may consult her as sometimes world clock in mobiles also don't solve your exact query.

Thank You Rajyalaxmi ji.

To avoid confusions person can have one wrist watch for Baba set according to IST exclusively specially those not in India. Because when we travel also our mobile clock gets automatically changed and we may forget to refer to the world clock. Also there would be no confusions especially in foreign countries where during summers and winters there is shift in clock by one hour for day time saving etc.
Before I proceed further I would like to thank Rakhiji who first came up with Baba's indications to her for Naamjaap during Chaitra and special thanks to Manju ji. As although Baba had started giving indications; I as the greatest fool was thinking to be away from the additional responsibility. It was only when Manju ji and her wonderful team took all the pains to form the first group for Thursday and also added me by sharing Pournimaji's slot, and then Archana ji too working with Peher concept for Thursdays, I was able to understand Baba's indirect orders to move to next level. Really thanks a lot Manju ji for giving us the practical exposure that it was possible for 24 hours on Thursdays. Baba always has a blessing hand upon you. Thanks to Archana ji as well.
Moving ahead, this Anant Akhand Sai Mahajaap starts executing on 13th Feb 2018 (Tuesday). All those who enroll will have to chant on this big day irrespective of their allotted days.
Then on first of Chaitra that is 18th March to 24th March 2018 we will have our first Naamsaptah during the Ramnavami where again all the devotees will have to chant for all 7 days as per their allotted slots and thus report also. So in all we have two Naamsaptahs during Ramnavami and Dasera respectively. Please refer yesterday's post.
After Naamsaptah devotees need to chant only for 20 minutes once in a week as per their appointment with the Lord. Rest of the 6 days its upto them whether to chant or not. If done good and if not its ok as Baba will slowly make each of us to practice it daily either consciously or subconsciously. You can also report your jaaps done on other days by you.
Also rest of the 6 days those who want to chant; they need not chant at the same allotted time compulsorily. But it is said that when we do our worship etc at a fixed time then its impact is altogether different and then God too waits for us to meet at that fixed time. In short He himself reserves the appointment for us with Him for that particular slot.
As seen in Yesterday's post our Father Sai will not mind how we address Him. He will only see the love in it and hence we can chant anything we like may be it is Ram, Krishna, Nanak, Allah, Jesus or Sai…!
You can chant anywhere as shared in yesterday's post. (Please do not miss last two days posts).
Each day will have a principal who will further look after two classrooms with 96 in each. So in all 192 students for each day. The two classrooms would be by name Vitthal and Ram. In each classroom there would be two batches Radhakrishna Maai (11.55 p.m to 12.00 noon) batch and Baija Maai Batch (11.55 a.m to 12.00 midnight) monitored by the respective teachers. Also in each of the batches there would be 4 slots of 3 hours each; hence total 8 slots (A, B, C, D, E, F, G, H). Since now thousands of people would be involved with many groups we have avoided colour system for the new groups that would be formed as people should not get confused with their house colours for Mahaparayan as different people have different level of understanding. These 8 slots of 3 hours each would be taken care by their respective 8 captains. Each of the captain would further have 3 monitors for assistance.
Each monitor would thereby be responsible for 4 sub slots. Say monitor assisting captain for slot A will take care of the sub slots of his one hour. Here you can see that for eg. Saturday for Classroom 1 – Vitthal in Radhakrishna Maai batch (11.55 p.m to 12.00 noon) Slot A having roll nos. M1 to M12 under captain A (11.55 p.m to 3.00 a.m) with 20 minutes each and 5 minutes overlapping time. To keep it simpler the class teachers, captains and monitors for both the classrooms Vitthal and Ram would be same.
Database Screenshot for Reference
If you are finding it difficult to understand it right now you need not worry, everything would be clear during the training period later.
So each one will have to inform their respective monitors 5 minutes before their allotted time that they are present and ready to do the jaap. Also after completing they will have to report as per the format.

With Baba's blessings gave my little contribution for Anant Akhand Sai Mahajaap for 12.10 a.m to 12.30 a.m
Roll no M2
Classroom Vitthal
Radhakrishnamai Batch
Please note here the roll nos. are very important from M1 to M192 and all 192 people would be in single whats app group which Baba had also confirmed through Varshaji's dream. So for one slot two persons would be allotted not only as a fall back option but also to fill in the nano seconds's gap of breathing etc in between the chants. The gaps would also be taken care of the respective monitors, captains and teachers. They are expected (not compulsion) to practice as much chanting as possible during their hours of duty for Baba's service/Sewa.
You can now join in the groups by clicking on the link of the respective day suitable and available for you as only 1400 seats as of now. If you get added to a group with some name of the day and having the word link in it say eg. 24*7 Wednesday (link) please understand it won't be your final group. Those who join by clicking the link will soon get a confirmation call within 8 days maximum. If you are fine with various commitments then you would be removed from that link group and added to the respective main group. Please take care that you respect the seat and join in only after thinking and committing your soul i.e Baba. Its going to be lifetime.
Please do not waste or block a seat by clicking on multiple links as we have many thousands of devotees desirous and only 1400 seats. In such cases you may be disqualified from both the groups.
Kids can join in by clicking the link for Kids Sunday link group. The respective parent can use their numbers. It will have the word kids in it; as we have a separate Sunday group for adults. There would be no restrictions to them with respect to time. They can chant and report whenever they want on Sundays. We will slowly guide them by inspiring them to do chants for certain number of times eg. Chanting Sai Sai for 108 times or for certain minutes.
In worst of the cases if you are unable to join the link group then you may mail us at

[email protected]

. Please do not join through link as well as send the mail. It would only increase our work and we have only few days left in hand. Don't get disheartened if you do not find a seat. You can still fix up the appointment with Baba directly and do your chanting. If any defaulters, they shall be soon replaced and you may get considered and if Baba wishes He will guide us with many more helping hands to have many more such groups. So don't wait for any human allocation and you may start practising right from today.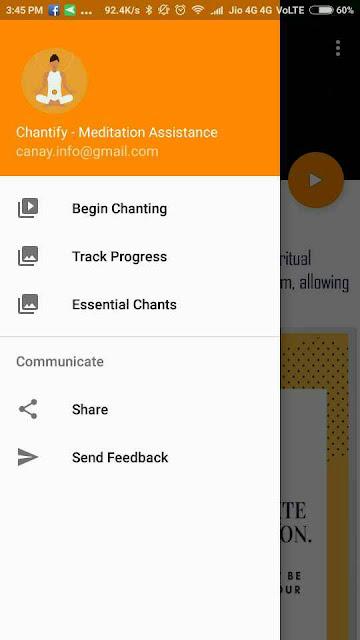 Android App Screenshot for Reference
iOS App Screenshot for Reference
You are not expected to complete a specific number of chants as it will differ from person to person and what he chooses to chant. You need not do on a mala. If you want there are various digital counters available in playstore (android) or Appstore (ios) where you can count your chants if you want. We tried to research and in one minute when chanted just Sai Sai with normal speed, it was almost 150 times. So just imagine more than 2.88 lakhs of chants would be generated in 32 hours (also considering the overlapping time) just by one classroom and thus 5.76 lakhs by both the classrooms (Vitthal and Ram i.e by 192 people) on each day leaving apart the chants of captains, monitors, teachers that they would be doing if possible during their service hours for Baba. In addition to this many of the people are intending to do it even on rest of the 6 days, so those chants not counted in above figure of 5.76 lakhs! The idea behind this calculation is to make you understand the impact of your little contribution of 20 minutes for the Universe.
Don't get scared to commit yourself and infact feel proud if you get selected. Baba will take all the care if you give your best. You can do chanting doing all worldly activities except talking with someone. You can chant while listening to them but no one can while talking with them. You can also write Om Sairam or anything that you wish and do the chanting. In worst of the cases when you are unable to give your contribution make sure that you get it volunteered on your own and thus keep the lamp burning. The lamp can be kept burning only by continuous supply of oil in form of the chants. So take care when its your turn to take the responsibility for 20 minutes.
If you are unable to decide to commit then you need not enrol and just do it on your own without any restrictions as Baba guided to Archanaji.

Although Naamjaap has no restrictions and rules, here it's a kind of Mahayagna that would be going on for infinite time and it will need to be supplied with all the necessary things at the right time.

I feel just as Baba started Dhuni some 165 years back approximately and it will go on till Anant kaal providing us The One Remedy For All –The Sacred Udi, similarly in the centenary year of His Mahasamadhi Baba is starting this Mahayagna in form of Mahajaap and this He had indicated by word Tuesday in dream for Mahaparayan orders as 13th Feb, 2018 would be a historical date where this Mahajaap would begin and Sai-incidentally it falls on Tuesday and continue across the globe like the Dhuni in Dwarkamaayi in Shirdi. This Mahayagna will also supply Udi to us in form of the positive vibrations that would be created and thus destroying and lessening the negative energy having its positive impact on Samasta Loka (movable as well as immovable aspects.) So keep chanting as much as you can, if possible even on non allotted days and you may report also on your group and thus our Baba
We are not doing it for any wish fulfillment. Its for Samasta Loka. And it's law of nature whatever you give good or bad you get it back multi folds.

So In this Kaliyug where even a little remembrance or worship Of God proves very fruitful; all the leelas have shown that Baba is only 'The Architect' to design this Anant Akhand Sai Mahajaap structure for old and young, literates and illiterates without any discrimination, having its impact on the moving and non moving world across the globe with millions of chants each day.
Sai Naam Anant Hai
Sai Naam Anmol Hai,
Jeevan Safal Ho Jayega,
Sai Sai Bol..Sai Sai Bol…!
So let us all the children of Sai leave all cleverness and chant just Sai…!
Chant Sai Sai, Spread Saism and enter SaiYug.
© Shirdi Sai Baba Life Teachings and Stories