Lot many pictures of Baba are available on the internet like original pictures, edited through picture editing software, paintings, vectors, hand sketched, digital sketch, etc. Though there are varities, our feelings will be driven towards Baba on every single picture. Though we have in-house designers for creatives of Sai Yug Network.com who make brilliant pictures of Baba and each picture will have its unique effect, browsing pictures of Baba will be my favorite thing. While working, sometimes when I feel to take break, I will browse Google or any social media platform to search atleast a single unique picture of Baba.
In course of such browsing sessions, I closed my laptop screen and started surfing Instagram where I stumbled upon a handle Saibaba_doodles and fascinated with doodles there. I was mesmerized seeing the awesome talent, creativity and spirituality. Inspirational quotes on the doodles makes them far more beautiful and attractive. My immediate action was to direct message the person to permit me to showcase doodles on blog. She was more than happy to know my intention. I was curious to know her inspiration for such excellent doodles and this is how she replied.
Last year, when we went in for a national wide lockdown due to Covid 19, that time served as a time when I cut off myself from the outside world and began my journey within. I always wanted to explore spirituality and was looking for someone who could help me. I was looking for a teacher who would say – God is One. Then one day I came across the words – Sabka Malik Ek. That's when I began to read about Sai Baba. From then on Baba has been teaching me. One day at a time. I wanted to share it with the world what Baba has been teaching me every day through simple examples.

As I am also an aspiring artist, what better way to share our Baba's teachings then through my humble art. This is how I began with Saibaba_doodles. It is my prayer to my Guru Shri Sai Baba.
Kindly follow Instagram handles of SaiYugNetwork and Saibaba_doodles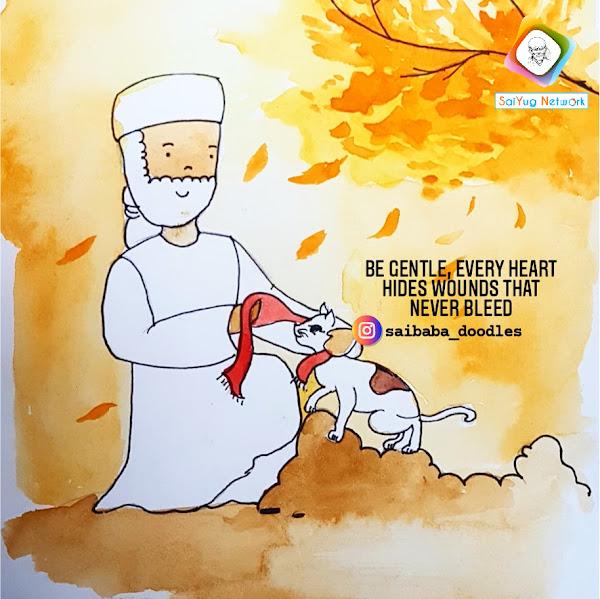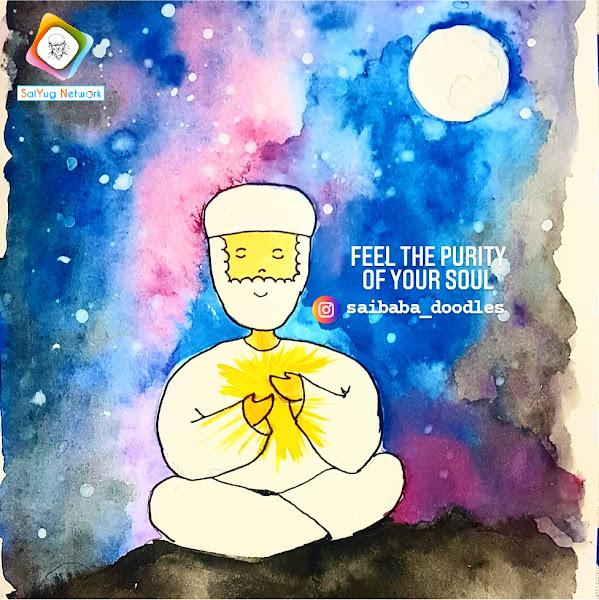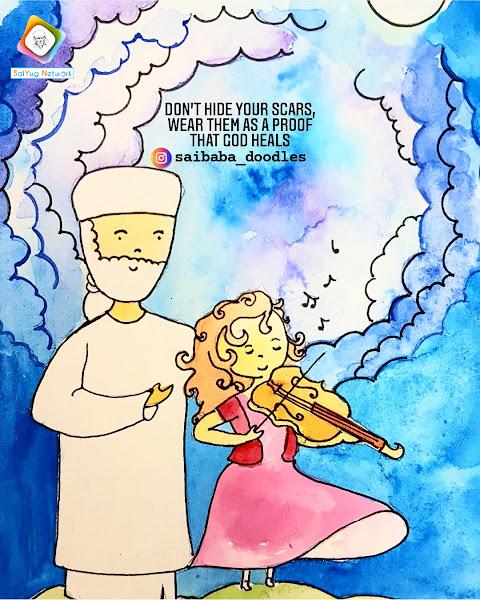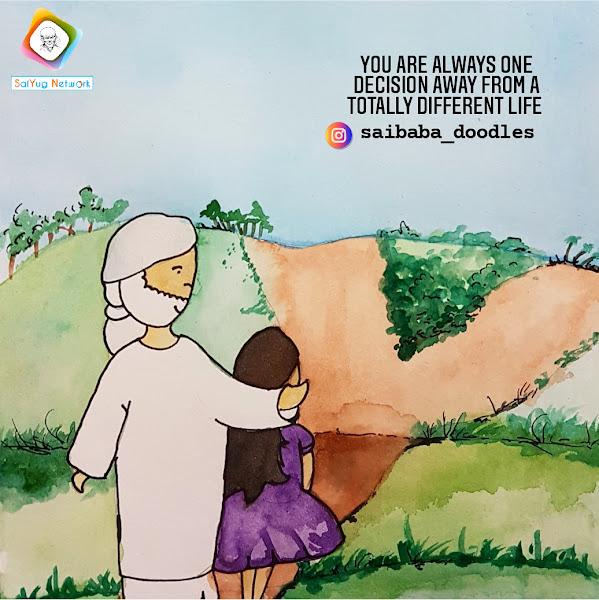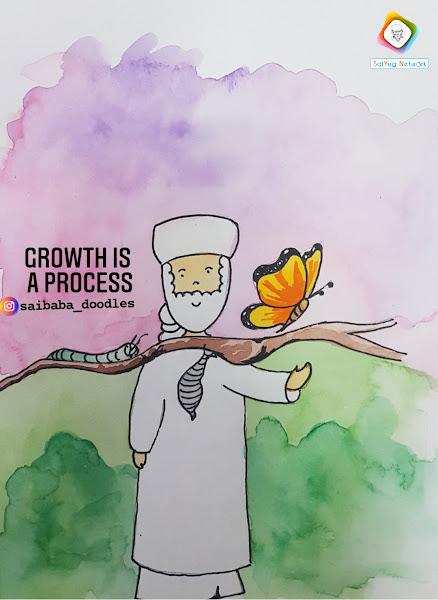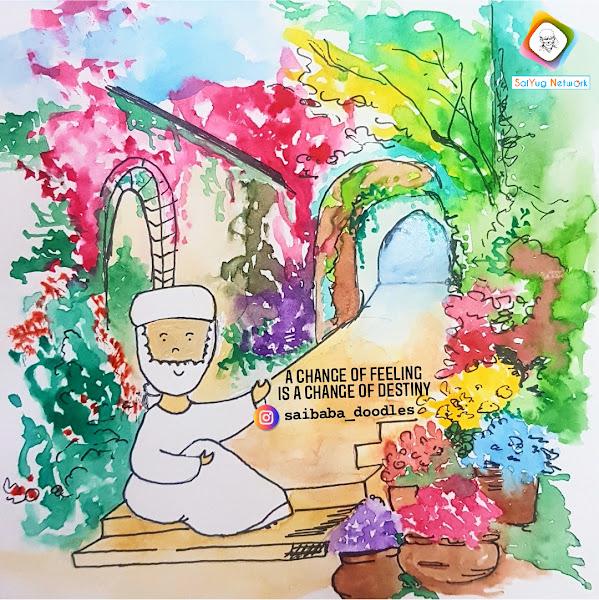 This work is licensed under a
Creative Commons Attribution-NonCommercial-NoDerivatives 4.0 International License
Kindly DO NOT use the doodles for personal distribution or commercial purpose or reuse in any means. The artist can be contacted on the instagram handle provided above. Sai Yug Network.com is not responsibile for any action by the artist and readers whatsoever.
© Shirdi Sai Baba Life Teachings and Stories – Member of SaiYugNetwork.com