In the year 1980 when Maharashtra's Chief Minister Shri Sankarrao Chauhan had inaugrated Sai Prasad – 1, the first Prasadalay of Shirdi Sai Baba Sansthan. In the same fashion, another Prasadalay with modern solar facilities was started on 8/1/2009. It was inaugrated by President of our country Shrimati Pratibha Patil with remote control.
Here are interesting facts of this modern Prasadalay :
1. Approximately Rs. 40 crores were spent to build this prasadalay.
2. About 5000 devotees could be fed in this spacious prasadalay at a time. About 550 helpers are working from morning 7 till 11 at night.
3. Prasadalay serves prasad meal from morning 10 till 10 at night. Devotees are provided hygienic and fresh food between this time at a nominal charge of Rs. 5.
4. It is well equipped with modern solar technologies. It has a built up area of over 7 acres. Machinery worth Rs. 36,95,128 was imported and more machinery worth Rs. 62,59,056 has been bought from various parts of the county. About Rs. 5,50,000 were spent for customs clearance and installation of the imported machinery.
5. For preparation of Prasad meal, vegetables, onions, potatoes, pulses, wheat, lentil, flour, ghee, oil, etc are procured from Rahata, Kopargoan, Puna, Nasik and other places by tankers. Prasad meal is prepared for about 40,000 to 50,000 devotees and this figure rises upto 1 lakh during festival or peak seasons.
6. Cleaning and chopping vegetables is done by automated machines. Onion chopper machine, onion peeler, dish washers are few automatic machinery used apart from solar cookers. Rice to feed 1000 devotees is prepared only in 25 minutes with the help of solar cookers. This prasadalay has got approval and appreciation certificate from Food and Drugs Department of India.
7. Last year during Dashera, Prasad meal was served free for two days. Shirdi Sai Baba Sansthan is planning to provide free meal coupon to devotees standing in queue for darshan with the help of donation of Rs. 3 lakhs or above.
An Appeal to Sai Devotees to donate for free Annadan Scheme at New Prasadalay
Shirdi is a place of faith of each and every Sai Devotee. The Sai Devotees take the meal as Prasad with great satisfaction. Many generous Sai devotees with trustful involvement donate meals for all the Sai Devotees with free of cost during the time of heavy rush.
At present, in the Sai prasadalaya, everyday 25 to 30 thousand Sai devotees take meal as a Prasad. During the time of vacation and festivals of Lord Saibaba the number of Sai devotees hikes up to 55 thousand. Free Prasad meals are served to poor, blind handicapped & sages. Like this, approx 1000 persons are served everyday with this facility. Expenses for a plate of Prasad meal is around Rs. 15/-. Saibaba Sansthan provides Prasad meals to all Sai devotees to Rs. 6/- only. Apart from this, Children below age 10 are charged Rs 3/- for the same.The prasadalaya's yearly expenditure is Rs 30 crores.
As suggested by Sai devotees, the Saibaba Sansthan Trust, management Committee has taken the decision to give Prasad meals free of costs to all Sai devotees by accepting donations of Rs 2 lakhs INR or more from generous Sai Devotees for a day. Donor can donate individually or in the group of maximum five members.As per scheme, the Prasad meals coupons are distributed in darshan queue according to dates suggested by the Donor. On the same day, donor(s) name will be displayed at prasadalaya's notice board.
Following are the details of cost of one day meal.
Feb – March – Aug – Sept – Rs. 2 Lakhs
April – May – June – Dec – Rs. 3 Lakhs
Jan – July – Oct – Nov – Rs. 2.5 Lakhs.
Executive Officer

Shri Saibaba Sansthan Trust, Shirdi
Source : http://www.shrisaibabasansthan.org/Main_Hindi/appeal/appeal_prasadalay/ap_prasadalay.htm
New Prasadalay's Pictures
Sculpture of Shri Saibaba
New Prasadalaya Ariel View
Side View of Prasadalaya
Bus
Queue
Ticket Counter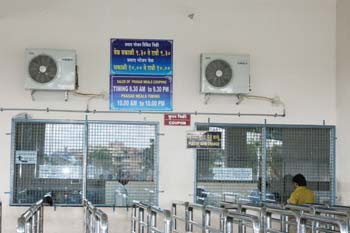 Prasadlaya Dining Hall
Devotees taking Prasad Meal
Prasadalaya Hall
Prasad Meal
Solar System
Prasadalaya Kitchen
Poor Feeding
LPG Unit
Prasadalay Kitchen
Vegetable storage
Store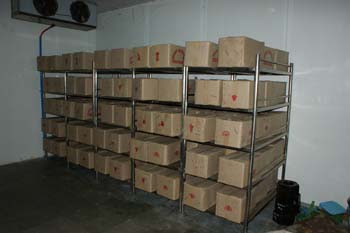 Dish washer
Solar panels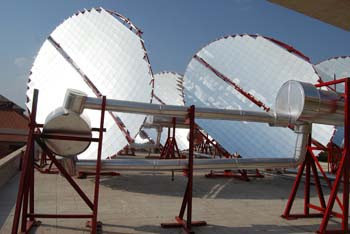 Source : http://www.shrisaibabasansthan.org/main_English/saibaba/picturegallery/New%20Prasadalaya%20picture%20gallary/index.htm

© Shirdi Sai Baba Life Teachings and Stories